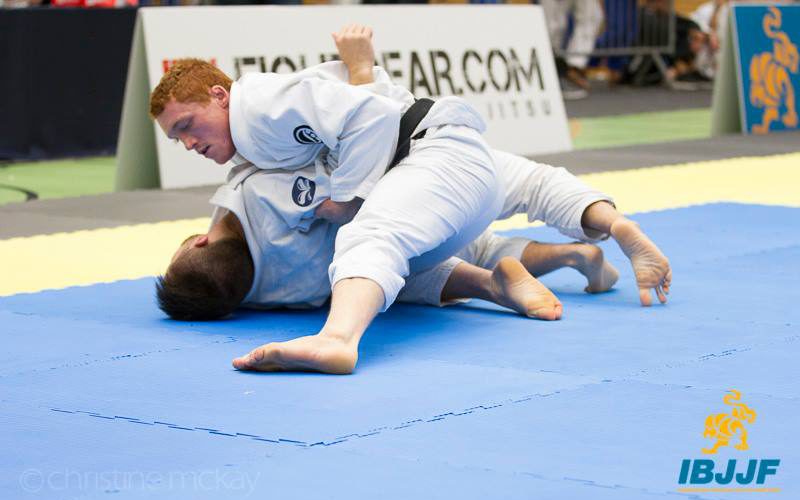 23 – 24 February Trainingweekend
FIRST 20 SIGN-UPS GET A FREE T-SHIRT WORTH €15,-.  BE FAST WE ONLY HAVE 30 TICKETS AVAILABLE FULL IS FULL!!

On Februari 23rd and the 24th, Max Lindblad, (From Checkmat) a Swedish Black belt and top competitor, will teach an entire weekend at BJJNINJA'S. Max will teach a total of 4 sessions, this weekend. 2 gi- and 2 no-gi sessions.
Each session will be around 2 hours, so that is 8 hours of learning. There will be a lot of time to roll with each other and Max during the open mat sessions if you'd like.
We'll also host a healthy free lunch, half way through the day. We have 120m2 of mat space available, in a nice and open venue (Pictures will follow)
Frist 20 sign-ups, will get a free t-shirt (worth €15) and a free cool big patch (worth €12). Be fast, we only have 30 tickets available. Full=full!!

Location: Helmsport, Friesestraatweg 231, 9743 AE, Groningen
INSTRUCTOR FOR THIS EVENT: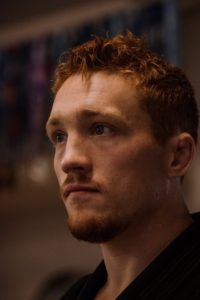 Max Lindblad is a Swedish born Brazilian jiu jitsu black belt under Kent Hammarström and one of the top European grappling competitors, particularly with the gi, a genre in which Lindblad conquered important titles such as the International Brazilian Jiu Jitsu Federation's (IBJJF) European Open as well as the United Arab Emirates Jiu Jitsu Federation (UAEJJF) World Pro and Abu Dhabi Grand Slam in London.
Full Name: 
Max Leonard Lindblad
Nickname: 
Max is often referenced as 'Cenoura' (Carrot) or Killer Carrot – both references to red hair.
Lineage: 
Mitsuyo Maeda > Carlos Gracie > Reyson Gracie > Osvaldo Alves > Roberval Mascarenhas > Iran Mascarenhas > Kent Hammarström > Max Lindblad
MAIN ACHIEVEMENTS:
IBJJF London Spring Open Champion (2018**)
IBJJF German National Champion (2017)
NOC Nordic Spring Open Champion (2018**)
MAIN ACHIEVEMENTS (COLORED BELTS):
UAEJJF Abu Dhabi Pro Champion (2016 brown)
UAEJJF Grand Slam – London Champion (2017/2016 brown)
IBJJF European Open Champion (2014 purple, 2013 blue)
NOC Nordic Open Champion (2016** brown)
IBJJF World Championship 2nd Place (2013 blue)
IBJJF European Open Championship 2nd Place (2017 brown)
IBJJF World Championship 3rd Place (2017 brown)
INCLUDED & NOT INCLUDED for this event
Included for this event

:

Gi and No-Gi Trainingday /

2x Lunch on saturday and Sunday 

openmat sessions at ATF trainingfacility.\
ADDITIONAL HANDY INFO
Their is free parking infront of the centre all day long
PRICE & SCHEDULE 
€60 early bird + free T-Shirt + free patch!
Saturday 23rd10:00 – 12:00 / GI Session Max Lindblad
Saturday 23rd 12:00 – 13:30 / Lunch & Openmat
Saturday 23rd 13:30 – 15;30 / No-Gi Session Max Lindblad
Saturday 23rd 15:30 – 17;00 / Openmat
Sunday 24th10:00 – 12:00 / GI Session Max Lindblad
Sunday 24th12:00 – 13:30 / Lunch & Openmat
Sunday 24th 13:30 – 15;30 / No-Gi Session Max Lindblad
Sunday 24th 15:30 – 16;30 / Openmat (END CAMP)
ADRESS OF THE LOCATION
 

Friesestraatweg 231, 9743 AE Groningen
If you have any questions, you can e-mail us at info@bjjninjas.nl

 February 23 en 24th Max Lindblad (Checkmat)  Swedish