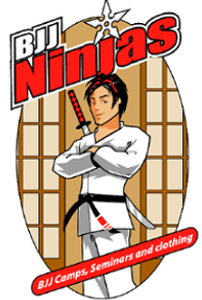 Upcoming events and training days will be cancelled for an undetermined time because of the reasons below.

Due to personal health circumstances within our BJJteam.

Number of participants are much lower than expected for longer time now.
There are currently 10 registrations, 2 of which are also for 1 day. There is only a break-even point with 17 – 18 participants for the upcoming weekend. This means on this moment concretely that I have to advance 600-700 euros from my own pocket for the; t-shirts, room hire, lunch costs and dinner and overnight stays for you. As you might perhaps understand the intent is to organize at least a break-even event. But we want to make sure our events grow and we don`t see this happen the last events we organised.
The events take up a whole lot of time, and because of the personal issues combined with this we have made the decision to cancel all upcoming events for an undetermined time.
We have no idea if there will be any  new BJJNinja's event because of the two combined reasons we explained above. 
The participants who subscribed for the upcoming training weekend for 21 -22 may and who have registered will receive their money back at the beginning of May. If you would like to know more, you can send an e-mail to info@bjjninjas.nl
Sincerely,
Team BJJNinja`s