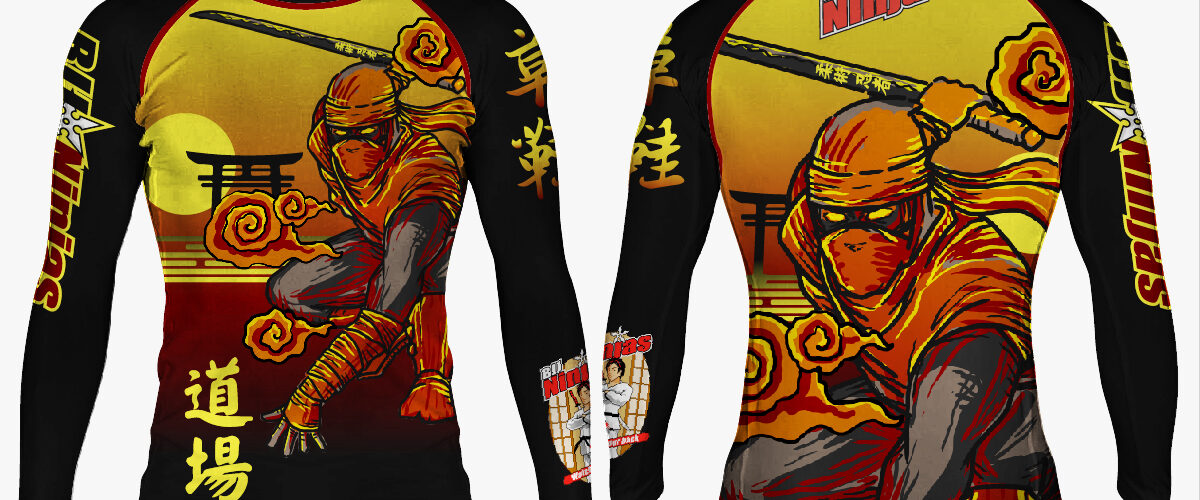 Waraji (草鞋) longsleeve Rashguard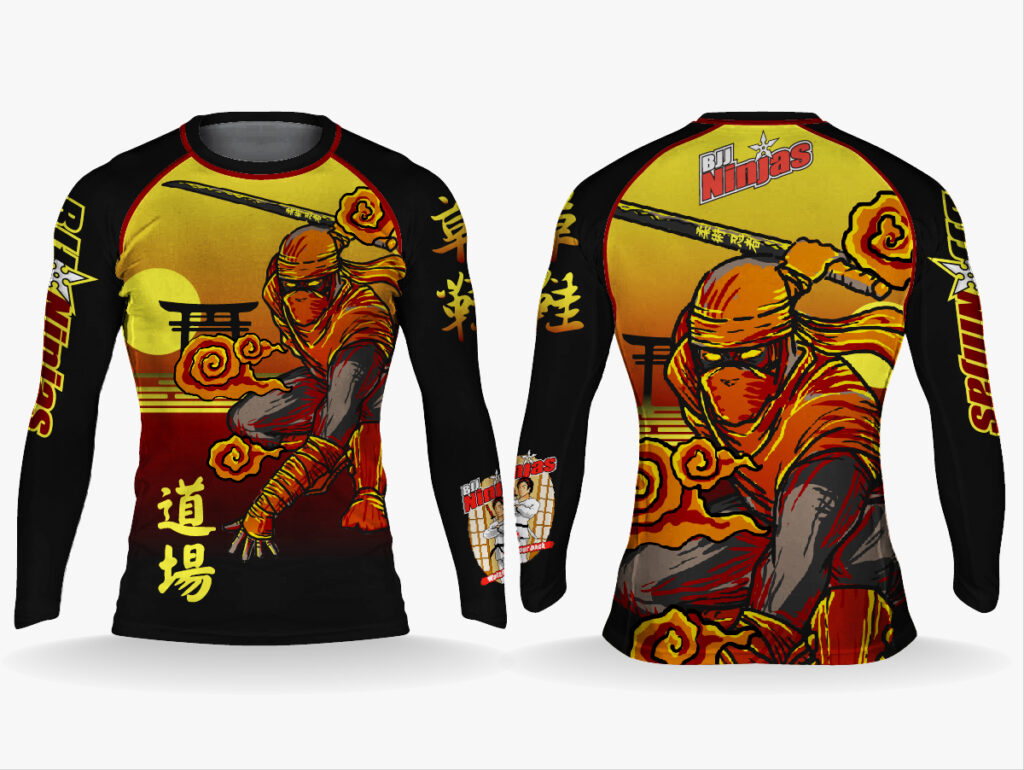 We proudly present our first limited edition themed longsleeve Rashguard. The Waraji (草鞋) series, a limited edition series of only 35 pieces.
Available in sizes S,M,L,XL,XXL LIMITED EDTION 35 PIECES // 12 PIECES LEFT OF 35
It will be manufacted by, and exclusively sold by our 100% partner BJJ Fightgear.
Some cool info on the
Waraji (草鞋) 

Rashguard serie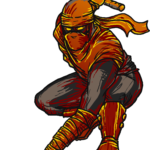 Waraji (草鞋)  are japanse sandals slippers made from straw rope, and was footwear wear by the common people.
The letter logo at the back in the neck.

Ninja Jiu Jitsu in japanese characters on the sword.

Our logo on the sleeve with the text Watch your back

Waraji (草鞋) yellow japanse characters  on the lower left bottom front of the rashguard.

BJJninja`s with the shuriken on the other sleeve.
How to pre- order reserve ?
E-mail to info@bjjninjas.nl with subject pre-order BJJNinjas rashguard Waraji (草鞋). Wit your full name, adress, they amount, and rashguard size.
When the pre-order is officialy online at BJJ Fightgear. com you will recive an e-mail, so you can than pre-rder and pay for it. So by reserving your pre-order you are sure that you will have a piece.
Cost Price
Between €30 – 35 euro`s (excluding sending costs, see prices for that here) For any questions you can e-mail to info@bjjninjas.nl
Sincerely,