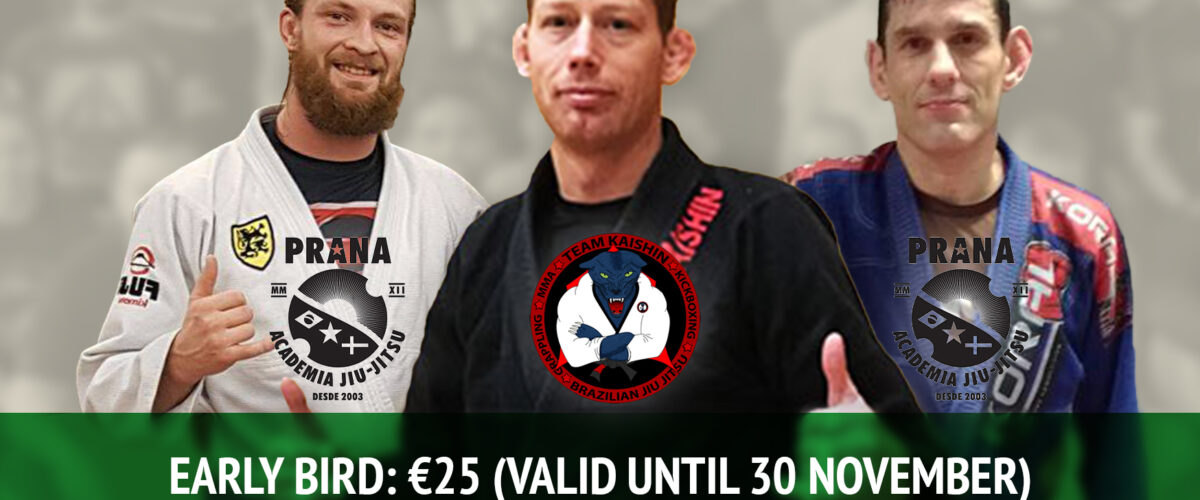 "Johan De Wannemaeker, Henk Heneweer, Maarten Maarten Bauwens"
EARLY BIRD ONLY €25,-.  BE FAST  40 AVAIALBLE FULL IS FULL!!

Our next BJJNinja`s event  is on 29 December We have some great instructors who will be teaching 
We will end this year with a trainingday in the Gi. In between lots of openmat time to roll and train the techniques you learned. More info on what the instructors will teach, is going to be put on our Facebook page in the first week of Decmber
Location: Dijkmansport Melisseweg 83, 9731 BM Groningen
Instructors:
PRICE & SCHEDULE 
€25 early bird till November 30th.
If you have any questions, you can e-mail us at info@bjjninjas.nl