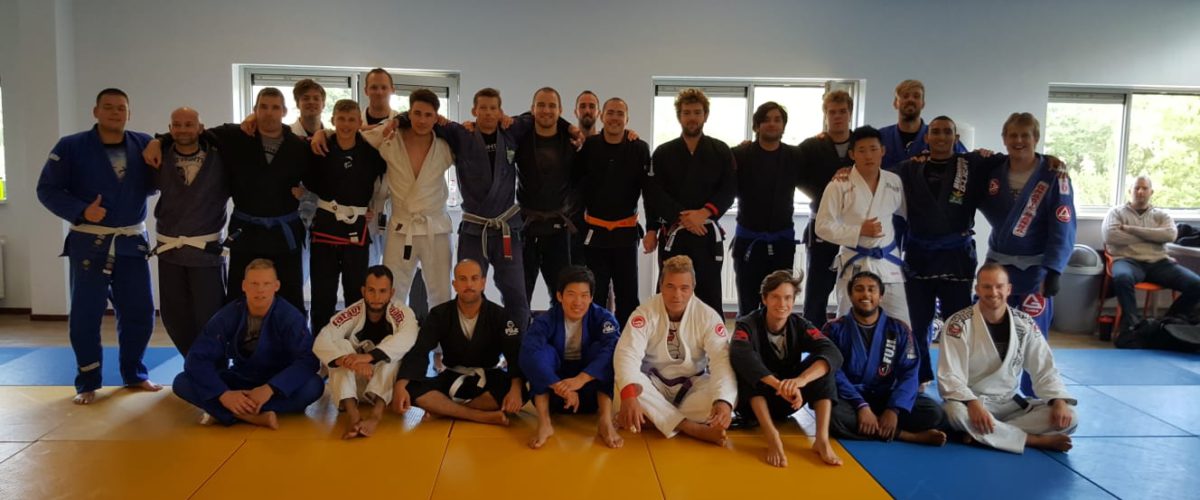 BJJ TRAININGCAMP 
2 DAY CAMP (25th – 26th AUGUST) GI AND NO-GI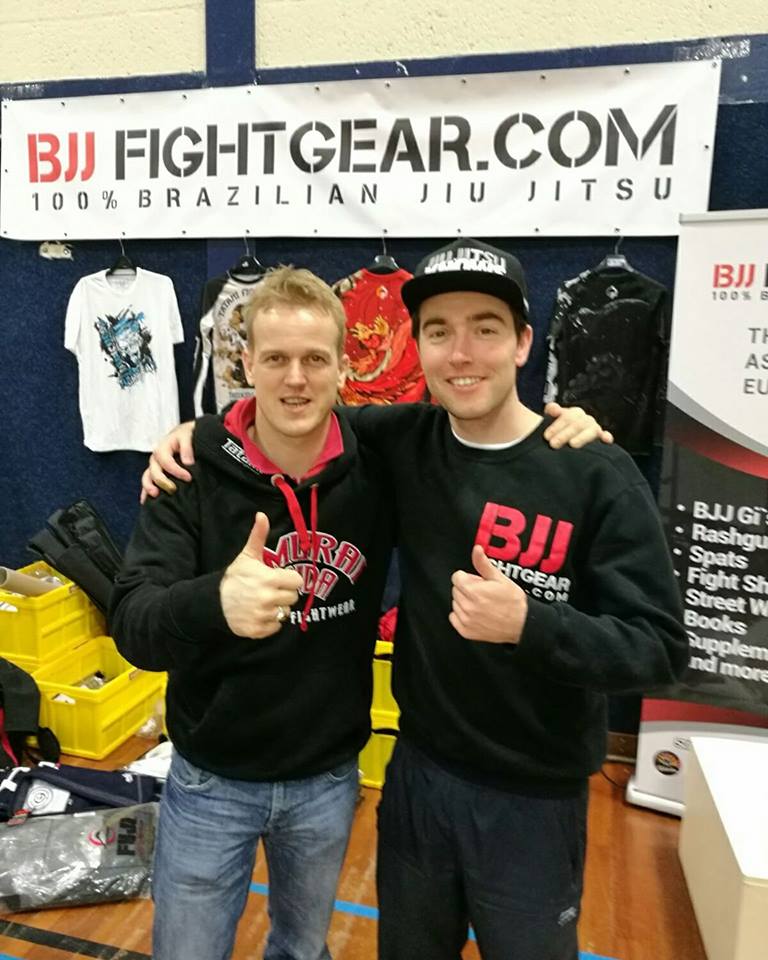 Our goal is to provide an open learning environment, and a friendly hospitable culture with room for lots of training, rolling and drilling.But also relaxing, enjoying good and healthy food, meeting new people and making new friends.
We try to offer a place where you can meet likewise BJJ enthusiasts, learn from top competitors and teachers, and where you can exchange the BJJ Lifestyle.
So what are you waiting for, come experience high level Jiu Jitsu Camps and Seminars, with a fun and open atmosphere for all people to study, learn and share this beautiful Gentle Art.
INSTRUCTORS FOR THIS CAMP:
Before joining Gracie Barra Groningen, Ezra trained for years in Australia under Kit Dale.
Ezra is very active with competitions around the world and a passionate instructor who likes to focus on the concepts underlying the techniques.
Arnoud is head coach at GFA and has received his brown belt in 2016. He's been active as a coach for many years now at different locations in Groningen, Drachten and Leeuwarden and eventually started his own team in 2014.
Black Bbelt
I have more then 12 years of experience teaching and training people and athletes diverse Martial Arts like Brazilian Jiu-Jitsu, Grappling, MMA, Kickboxing and Karate and been training people and diverse athletes Strenght- and Conditioningtraining to help them achieving their goals in sports and in life.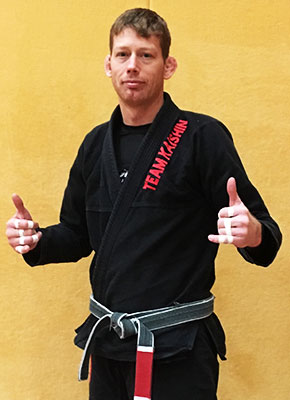 I also give personal training in Brazilian Jiu-Jitsu and strenght- and conditioningtraining.
I'm also a Brazilian Jiu-Jitsu athlete who still likes to compete.
I achieved many podium places through the National- and International tournaments for the last 11 years that I've been competing in Brazilian Jiu-Jitsu and Grappling Tournaments. My main achievements are:
Main titles:
NAGA European Champion BJJ 2015 Black Belt
NAGA European Champion No-Gi 2015 Experts
IBJJF Paris Open BJJ Champion 2014
IBJJF Paris Open BJJ Open Absolute Champion 2014
IBJJF European Champion BJJ 2013
Dutch Champion BJJ 2012
British Champion BJJ 2011
Dutch Champion BJJ 2008
Amsterdam Open Champion BJJ 2006/2008/2010/2012
Overall Champion Short Circuit BJJ 2008
INCLUDED & NOT INCLUDED on this camp
INCLUDED FOR THIS CAMP:
150m² of beautiful  of even mat space (see pictures)
Lockers where you can store your valuables during the day.
Lots of room to sit and eat your lunch in and outside the location.
Enough free parking space directly in front of the centre.
15% discount on all BJJFightgear articles duering the entire weekend for participant of the camp.
Big dressing rooms and showers.
1x breakfast on sunday morning.
2x Healthy big lunch with soup, bread and fruit and drinks on saturday and sunday.
Using the Fitness (ask instructor first though)
NOT INCLUDED ON THE CAMP:
Dinner at pizzeria Monte Giove
Swimmingpool ticket for Molenduinbad 
Camping fee for placing your tent behind the traning Location (10 euro)
ADDITIONAL HANDY INFO
The Centre is only a 5 min walk away with supermarkets.
Lijn 83 van Qbuzz rijdt van Groningen naar Norg
SCHEDULE – CAMP
The complete program of the camp wil be published in the first week of august. You can see the general programming of thes camp already here
ADRESS OF THE LOCATION
EENERSTRAAT 52A | 9331 HD NORG
Tel: 0592-612078
Location
**There is an opportunitie for attendees to  take their tent and camp behind the Trainingcentre where the camp will be held. The cost for this is only €10 euro.
ADRES CAMP
Eenerstraat 52a | 9331 HD Norg




Tel: 0592-612078 E-mail info@bcnorg.nl
If you have any questions, you can e-mail us at info@bjjninjas.nl