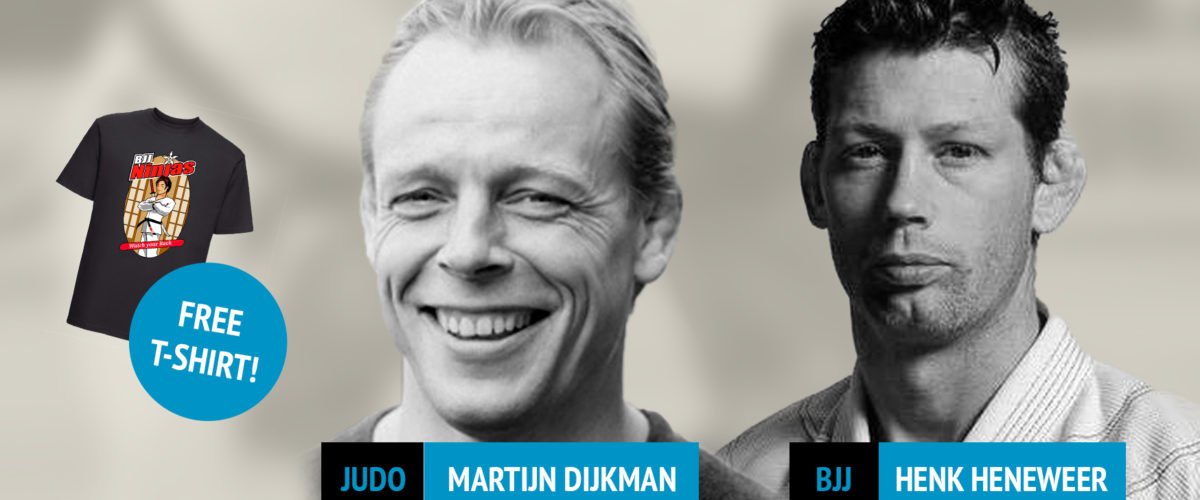 GET A FREE T-SHIRT WORTH €15,-. BE FAST WE ONLY HAVE 35 TICKETS AVAILABLE FULL IS FULL!!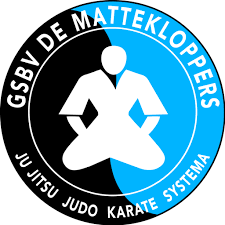 On January 12th BJJNInja`s & Mattenkloppers co-host an entire trainingday at the ACLO. During this day we will explore numerous standing and various ground situations which apply both in Judo & BJJ. During 3 seminars,  instructors Henk Heneweer (Team Kaishin) and Martijn Dijkman (Dijkmansport) will teach you various techniques which will help you further develop your game within BJJ & Judo.
There will be time to roll, but also lot of oppurtunities to exchange experiences between judo & BJJ, and where we can learn from eachother. 
Instructors for this event

Martijn Dijkman is oprichter en eigenaar van Dijkmansport en Judo centrum Dijkmansport Groningen. Martijn is een zeer ervaren Judo leraar met meer dan 20 jaar ervaring op hoog wedstrijd niveau voor zowel jeugd als ook volwassenen. Tot eind jaren 90 zat Martijn bij de Nederlandse selectie en behaalde in 1997 een 3e plaats op de Nederlandse Kampioenschappen in de categorie tot 78 kg.
Martijn heeft een 2e dan en is een fantastische instructeur om les van te krijgen. Ook vandaag de dag geeft Martijn nog dagelijks judolessen aan jong en oud.

I have more then 12 years of experience teaching and training people and athletes in various Martial Arts, like Brazilian Jiu-Jitsu, Grappling, MMA, Kickboxing and Karate.
I have been training people and diverse athletes Strenght- and onditioningtraining to help them achieving their goals in sports and in life. I also give personal training in Brazilian Jiu-Jitsu and strenght- and conditioningtraining.
I'm also a Brazilian Jiu-Jitsu athlete who still likes to compete. I achieved many podium places through the National- and International tournaments for the last 11 years that I've been competing in Brazilian Jiu-Jitsu and Grappling Tournaments.
Sponsors for this event:
INCLUDED & NOT INCLUDED for this event
Included for this event:
FREE T-shirt WORTH €15,-
FREE fresh fruits (BANANAS, APPELS, MANDARINS, GRAPES)
openmat sessions at ACLO.
ADDITIONAL HANDY INFO
Their is free parking behind the ACLO
PRICE & SCHEDULE
€25 and free T-Shirt
10:00 – 11:30 BJJ (Henk Heneweer)
11:30 – 12:30 Openmat and lunch
12;30 – 14:30 JUDO Basics (Grips, Throws, Tachi-Waza, Ne-Waza)
14:30 – 15:00 Rest and Rolling if you want
15:00 – 16:30 BJJ (HenkHeneweer)
ADRESS OF THE LOCATION
ACLO Sportcentre / Blauwborgje 16 – 9747 AC Groningen
If you have any questions, you can e-mail us at info@bjjninjas.nl